1992 Acura Integra GS-R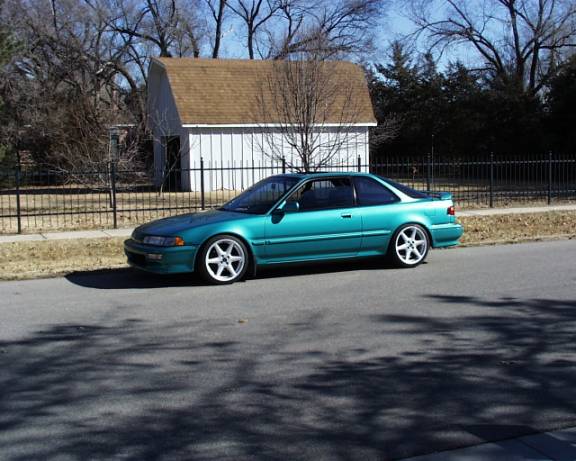 Click for 1280x1024
1.7 liter DOHC VTEC engine (B17A)
5-speed manual transmission
140,000 miles
Green exterior/Black interior
Sunroof
Air conditioning
Tinted glass
Sport seats
Antenna doesn't chatter.
Timing belt replaced at 90,000
90k service done at 110k, brake pads replaced, CV boots replaced, battery replaced.
Lowered with Neuspeed Race springs/Koni Sport (yellow) shocks
Progress camber kit (currently at 1 degree camber all around, tires not wearing funny.)
Energy suspension hyperflex bushing kit
AEM cold air intake (bypass valve included, but not yet installed)
Focuz exhaust w/silencer plug (real loud when plug is out, quiet when plug is in.)
17x7.5 Borbet Type C wheels, Yokohama Parada 205/40 ZR-17 tires, not included in sale price, but may be available.
Car was sold, thanks for looking.